Serving Businesses Locally and Across the World
About Us
We are proudly serving businesses locally where we meet with clients face to face. We also serve businesses throughout Florida, the United States, and across the globe.
Our Mission
Our mission is the success of our clients and partners. Our expertise is a result of continuous education to be ahead of trends and years of real-world experience delivering meaningful results for businesses. This allows us to execute successful digital marketing campaigns for our clients.
We want to help you win more business. We create great websites that convert your traffic into new customers. We help build your online presence so when your potential customers are looking for you they actually find you.
Our Vision
We aim to give great service to each client. From understanding your business to excellent response times. We want each client and partner to have a five-star experience every time.
We want to take the spin out of digital marketing. We talk in terms that businesses understand. Our expertise in websites and digital marketing allows us to educate customers. We will always be honest and transparent in why we make our recommendations.
Meet The Team
Nikita Lloyd
Nikita Lloyd is the President and Owner at WebSuited. She is a strong Business Development Professional with a Master of Education (M.Ed.) focused on Educational Leadership and Administration from the American College of Education. Based in Fort Pierce, Florida, Nikita is deeply involved in the business community and serves on the board for the St. Lucie Chamber of Commerce, the A. E. Backus Museum and Gallery, and has previously held the position of Vice President on the Board of Directors for the Arc of St. Lucie.
In addition to her board positions, Nikita holds the Chair position for the St. Lucie Chamber Ambassadors and is the Vice President at Treasure Coast Ladies League, a non-profit organization dedicated to supporting local non-profit projects. Her involvement in these organizations highlights her commitment to community development and making a positive impact.Nikita's expertise lies in digital marketing and lead generation. At WebSuited, she and her team embrace the ever-changing nature of digital marketing and strive to create individualized marketing plans that drive results and increase conversions. They take pride in their transparent approach, providing clients with ongoing marketing reporting and actively assisting in solving business challenges.
Rhett Lloyd
Rhett Lloyd is the accomplished owner of WebSuited, a highly regarded marketing solutions company based in Fort Pierce, Florida. With a strong background in digital marketing, Rhett and his team specialize in website development, search marketing, and more, helping businesses achieve growth and success. As a recognized Grow with Google High Impact Partner, Rhett's expertise and dedication to driving results have been acknowledged by industry leaders. With a Bachelor's degree in Advertising and certifications in Google Analytics, Video AdWords, and more, Rhett combines creativity and data-driven strategies to optimize marketing efforts.
He is committed to implementing proven best practices, generating high-quality leads, and eliminating wasteful marketing spend to ensure business growth and success. Rhett's approach is focused on achieving tangible results and adding value to clients' sales and office systems, making him a trusted partner in the competitive digital landscape.
Kacey Predix
Kacey Predix is a dedicated and hardworking professional with a background in administration. With a strong passion for learning and personal growth, Kacey is driven by a desire to support the community and foster meaningful connections within it. As a devoted mother of three, she brings a nurturing and reliable approach to her work.
Drawing upon her innate knack for technology, Kacey has honed her skills to become an invaluable asset as the Project Manager at WebSuited. Her commitment to excellence and honesty shines through in her work, as she strives to deliver the best possible support to WebSuited's clients. With her diligent and organized approach, Kacey ensures that projects are efficiently managed and clients' needs are met with utmost professionalism. Her dedication and passion for her role make her an integral part of the WebSuited team.
Real Local Experts
Professionals you can trust who care about you, your business, and the community
Leverage our expertise and knowledge to help your business grow. Our team of professionals are certified experts that will help you get the most out of your digital marketing.
The WebSuited team is dedicated to excellence in WordPress and Search Marketing. From Google Business Profiles to organic search to Google Ads, our team has the highest level of expertise. Sit down with one of our experts and see how we can help you grow your business.
Why Get Websuited
Get your business suited for success
Consultation
It starts with a discussion about your business. Namely what you sell, who you sell (or would like to) sell to and what makes you great at each thing you do.
Planning
We plan strategic marketing solutions tailored to separate you from your competition.
Launch
With proper tracking in place, we put the plan into action and work to drive your business real results.
Optimization & Reporting
We monitor your campaigns daily and will meet once a month to review performance and improve campaign results.
Serving Businesses Locally and Across the World
Stuart
Jensen Beach
Vero Beach
Jupiter
The Treasure Coast
Florida
United States
Awards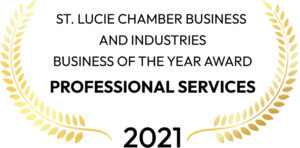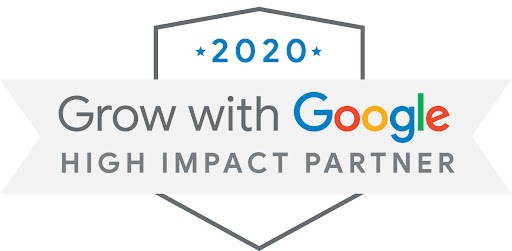 Our Customer Says About Us
Lorem ipsum dolor sit amet, consetetur sadipscing
Get Your Business Suited for Success